Relocation Notice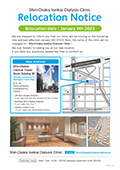 We are pleased to inform you that our clinic has moved to the following new address on January 9th 2023. Also, the name of the clinic had been changed to " Shin-Osaka Iseikai Dialysis Clinic ".
New Address : Shin-Osaka Central Tower South Buliding 8F, 5-5-15 Nishinakajima, Yodogawa-ku, Osaka-shi OSAKA 532-0011
Relocation date : January 9th 2023
We look forward to seeing you at our new location.
Shin-Osaka Iseikai Dialysis Clinic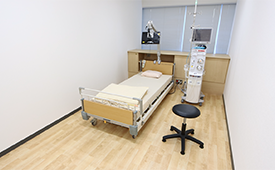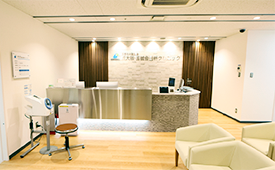 迎光临新大阪医诚会透析医院
歡迎光臨新大阪醫誠會透析醫院
신오사카 이세이카이 투석 클리닉에 오신 것을 환영합니다
The clinic is open for consultation and treatment until 23:30 from Monday through Saturday.
The clinic is very accessible; JR Shin-Osaka station is just 5 min walk away. We also provide entrusted dialysis services, whereby we offer dialysis for patients who usually receive their dialysis treatment at another hospital/clinic.
As we offer a nighttime dialysis service from Monday through Saturday, patients who have recovered sufficiently to rejoin society can rest assured that this service is able to meet their dialysis needs.
Patients coming to Osaka for a visit or on business can book an entrusted dialysis session at any time during their stay in the city.
Inquiries
Feel free to contact us with any inquiries related to treatment, entrusted dialysis services, transportation to/from the clinic, etc.
Questions and concerns submitted by patients requiring dialysis treatment shall receive a response via email from our dialysis service staff.
info-shinosaka@iseikai-dialysis.jp

You might also be interested in...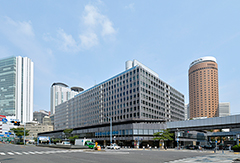 Ideally located in the center of Osaka Umeda, the best area for any transportation.
Monday through Friday:1000am-1100pm
Saturday:0900am-0700pm