TETSU WILL BE KING OF THE ROAD
The Flying Japanese Invade Europe !

TETSU AND HIS HONDA S800 AT NURBURGRING IN 1967.
Tetsu joined a international chanpion ship "Nurburgring 500kms race ".
(C) Photograph by Joe Honda.
Tetsu Ikuzawa was clever; it's also true that he probably had more of that undefined talent known as natural ability than anybody who ever went motor racing before, but it's sheer sagacity that's making him the greatest driver of our time. Success in racing, as in any sort of business, depends on a whole series of correct decisions-so far Tetsu had made the correct ones right down the line.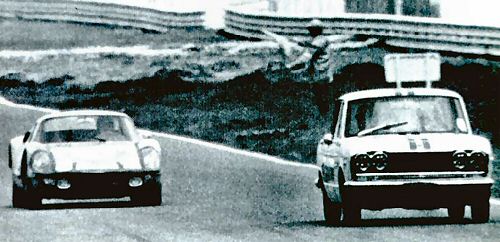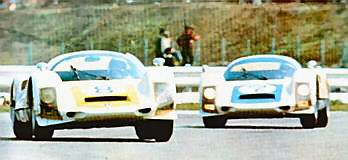 Top left side: He was hired by the Prince Auto Co., which was later acquired by Nissan in 1966, to be a driver.
His debut race the first Japan Grand Prix in 1963. He drove Prince Skyline Sport GT(Porsche 904GTS, Skyline 2000 GTB).
For the second Japan Grand Prix he drove Prince Skyline GT 54B and had a legendary battle against Porsche 904 GTS. This race has created the "Skyline Legend" among Japanese race.
He had many memorable races.
Top right side: He won the 4th Japan Grand Prix with " Porsche Carrera 6" in 1967.
He became a genuine star both in and out of the racing circuit in Japan.
In 1967, he won the British F-3 series. That was the first such triumph by a Japanese driver in theEuropean racing circuit.
And RSC's Honda S and Tetsu had a first time in Europe.
First thing, they joined a Brands Hatch GT race from Team Motor Racing Steburus in 2nd JULY 1967.
A result in 2nd place, a winner was MG midget !
And you know what !? Next race at Brands Hatch, Tetsu had a Triple Crown Winner in 9th JULY 1967.
This race is M.M.K.C.Clubman's Car Races.
First race, it was British F-3 chanpionship race that his F-3 was Brabham BT21B. And he gots pole to win !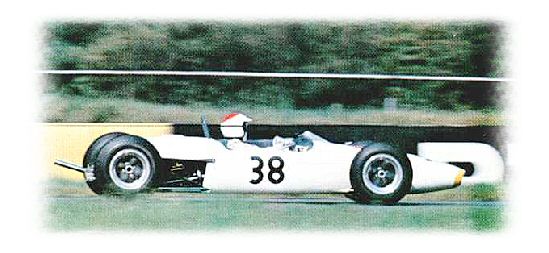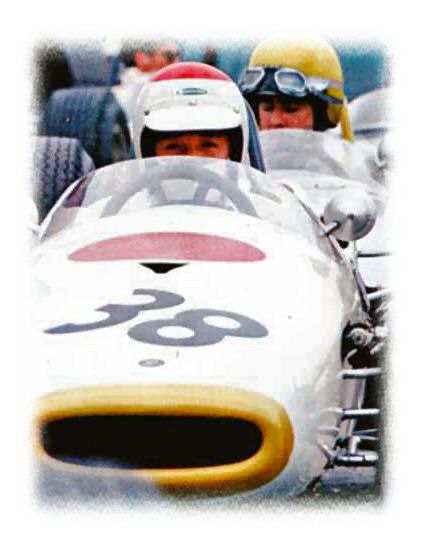 Top: Tetsu and Brabham BT21B F-3 at Brands Hatch.
(C) Photograph by Joe Honda.

Second race, the GT car race, after he started 3rd position, he gots a over all winner !
And he had a fastest lap in a S800, too. His S wents one better than Cobra rodester
and Jaguar E. Great !! So last race, it was F-L race.
But he couldn't has a official practice that his position was last end.
By the way, Etrants of this race were Lotus 40, Mclaren/Ford, and Jaguar, something. But his S gots a over all win again !! Cool !!
The same year he entered " Nurburgring 500 Kilometers" with "Honda S800 Coupe" and won the 1,000 cc and under class in 3rd September 1967.
Top leftside: Tetsu and his Honda S800. Top rightside: Tetsu Ikuzawa driving Honda S800 won the Nurburgring 500km(1,000 cc and under class).

(C) Photograph by Joe Honda.


Top leftside: Winning Tetsu !! Top rightside: Tetsu and Honda S800 at a strating grid.
(C) Photograph by Joe Honda.
TO NEXT !!
MANY THANKS !!
(C) 5/SEP/2000 Photograph by Joe Honda.
(C) 5/SEP/2000 Text reports by Hirofumi Makino